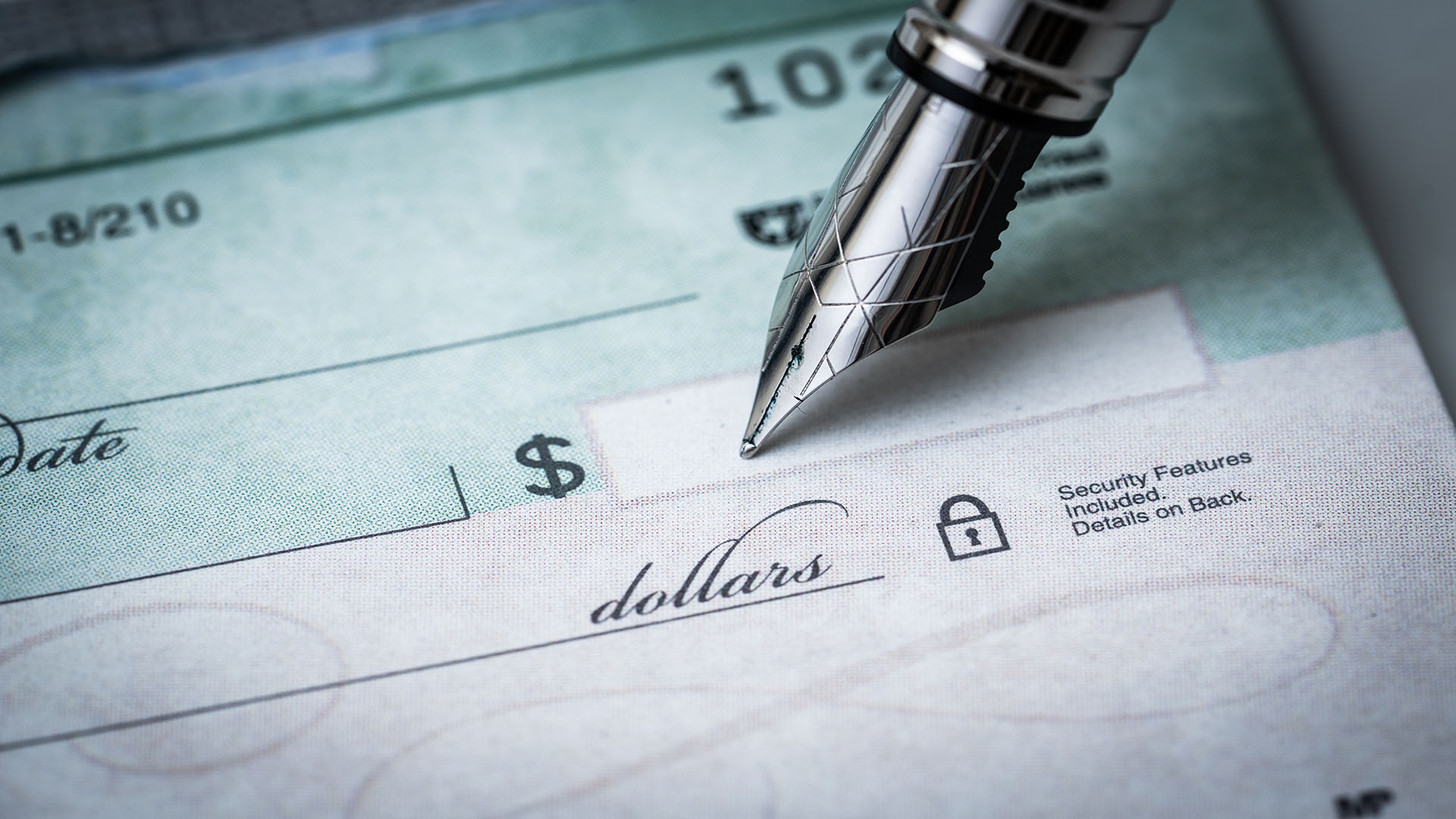 Merchants State Bank's checking accounts are designed to fit your personal lifestyle. Each account comes complete with a FREE MasterCard ATM/Debit Card and access to Merchants State Bank's FREE online banking service and bill pay. Whatever your need, we have an account for you.
A no-frills basic checking account that provides individuals flexibility and convenience with no monthly fee or minimum balance requirements.
No minimum balance
Free ATM transactions within InstaKey Network
Unlimited check writing privileges
Direct Deposit Available
What is Direct Deposit?
With Direct Deposit, your employer sends your pay directly to your checking or savings account rather than issuing you a paper check. These deposits arrive and are made available to you more quickly. They can also be divided among different accounts.
Benefits of Direct Deposit:
Once you have signed up for Direct Deposit, you don't have to go to the bank to deposit your checks.
Your money is automatically deposited into your account on time, every time.
Direct Deposit payments never get lost.
Direct Deposit is confidential. Money is transferred electronically and passes through fewer hands than a check.
Direct Deposit gives you access to your money earlier than check deposits. There is no waiting for checks to clear.
With Direct Deposit, you decide how to divide your pay among your accounts and it will be done automatically.
Employers will issue a payment summary every deposit that will look much like your paycheck stub looks. It will show your deductions for taxes, insurance, and other obligations, and will reflect the balance that was deposited into your account(s)
Merchants State Bank offers the following interest-bearing checking accounts.
NOW Account - A traditional checking account that pays a competitive interest rate on collected balance. This account is best for customers who want to earn competitive rates and can maintain a minimum balance in their checking account.
Minimum deposit is $1,000 to open account
Interest paid at applicable rate
No service charge if $1,000 balance is maintained
Service charge is $5.00, plus $0.10 per debit after ten debits
Super NOW Account - A flexible checking account that rewards customers who maintain a $2,500 balance by paying a competitive interest rate on their collected balance. This account is best for customers who keep higher balances, want the liquidity of a checking account, and wish to earn interest on their account balance.
Minimum deposit is $2,500 to open account
Interest paid at applicable rate
If balance falls below $2,500, rate falls to NOW Account rate
No service charge if $1,000 balance is maintained
Service charge is $5.00, plus $0.10 per debit after ten debits